Would you drive your car 100,000 miles without servicing it?
Why let your number one comfort investment go without proper service? The manufacturer of your equipment, along with your utility company, strongly recommends your system be serviced twice a year. Research shows that Air Conditioning Maintenance will help lower your energy costs, and make your system last longer!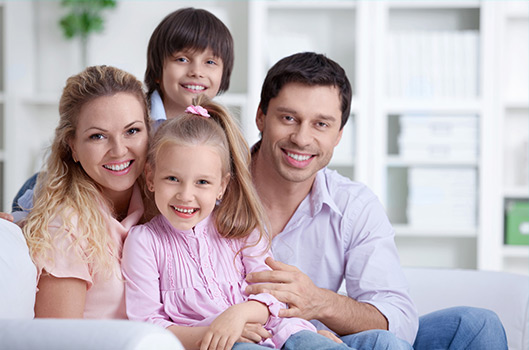 Comfort Club Maintenance Agreement
Independent Air and Heat offers the industry's best protection with its Comfort Club Maintenance Agreement. Our technicians will visit twice a year to perform a 20plus point Air Conditioning Service Check of your entire system to certify top performance. You will receive priority scheduling and a 10% discount on any parts or repairs throughout the year.
Most system failures are directly related to lack of regular maintenance. We've found that well maintained systems seldom break down. Get the peace of mind only Comfort Club members enjoy.
Comfort Club 20 point check on your cooling and heating system:
Thermostat Operation and Recalibration
Clean/Replace Air Filter
Electric Heater Controls and Operations
Relays and Indoor Unit Wiring
Indoor Blower Motor
Indoor Temperature Rise/Fall
Check and Balance Fan Blades
Inspect Fan Motor
Inspect/Clean Evaporator Coil
Inspect/Clean Condenser
Contactor Points
Starting Components
Outdoor Unit Wiring>
Compressor Amperage Performance
Refrigerant Pressure and Level
Defrost Components
Reversing Valve Operation
Ensure Condensate Drain Line is Clear
Ductwork Check
All Manufacturer Safety and Efficiency Checks
SIGN UP NOW for our Comfort Club Maintenance Agreement
Preventive Maintenance (PM)
What's included in an Preventive Maintenance?
Inspect coolant levels and pressure—to ensure your system runs at peak efficiency
Calibrate thermostat(s) and check proper cycle and temperature—to improve comfort and control
Inspect and tighten wiring, contacts, capacitors and relays—to avoid expensive repairs
Ensure the evaporator coil is clean
Ensure the condensate drain is clear
Inspect and clean the condenser
Inspect the outdoor disconnect
Inspect the condenser fan motor and blades; lubricate if needed
Check compressor amps at startup
Plus more safety and efficiency checks
Independent Research:
Texas A&M University discovered that a 23% refrigerant undercharge could result in a 52% efficiency drop.
Louisiana State University and Gulf State Utilities found that consumers could save $30 a month by having their cooling and heating system cleaned and serviced regularly.
Honeywell found that, over time, a systems efficiency can degrade 50% if not properly maintained.
North Carolina Alternative Energy Corp, a non-profit organization, analyzed long-term efficiencies in installed, systems and found:
- 90% of units exhibited some sort of energy-wasting problem.
- 40% failed to meet minimum air flow requirements.
- 20% were barely inside manufacturers performance specifications.
The EPA stats that microbial growth accumulates on a wet evaporator coil and acts as an insulator, and greatly reducing heat transfer. As little as 0.05" buildup can cut efficiencies up to 32%. In this case, systems need to run longer to achieve the set temperature, wasting energy and increasing wear on the system.
Florida Solar Energy Center researchers found that by repairing leaking ductwork, energy consumption was reduced by 17.4%