Is it time to have a Consultant give you a no-obligation quote on a new cooling and heating system?
Are your energy cost sky-rocketing? If your system is more than 10 years old, it might be time to consider replacing that tired old Air Conditioning system with a quiet, energy saving Heat Pump from York.
Independent Air and Heat is a factory authorized York Dealer. Not every air conditioning and heating installation company can live up to the stringent customer service requirements set forth by York. We are committed to high training standards, and continuing education. Staying on the cutting edge is all part of becoming a York Comfort Specialist, and that's what we're all about.
Independent Air and Heat will send a trained consultant to assess the size and layout of your home.
Sizing calculations are crucial in the intense Central Florida heat and humidity. Choose a system too small, and it will run longer, causing increased wear, and higher energy costs. Choose a system too large, and it will fail to pull enough moisture from your home, and you won't FEEL comfortable. Independent Air and Heat will perform the delicate calculations to meet your specific situation, and choose the quality components that are right for you.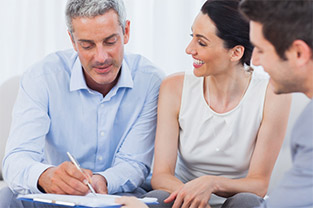 CONTACT US NOW for a FREE Consultation.
Already have a quote from another company?
That's no problem! We shop around too when it comes to important investments. And fewer are more important than choosing the right cooling and heating system. You should have all the facts, so let us explain the benefits of an energy-saving York system installed by the experts at Independent Air and Heat.
Prompt and courteous response
A clean and uniformed expert installation team
Custom load matching so your new air conditioning unit meets the size and layout of your home
Financing options
Clean Sweep policy - we tidy up any mess from our installation
Comfort Club Maintenance Agreement to ensure your new system performs efficiently for years to come